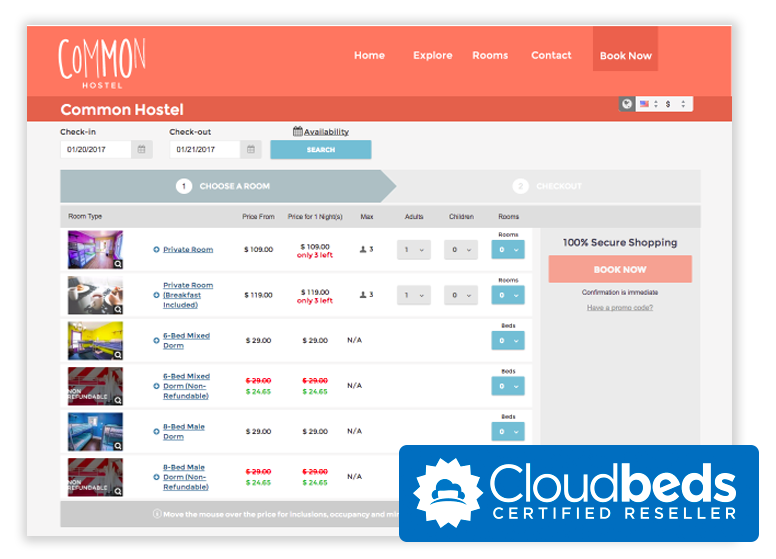 Modify colors, simplify your booking form, enhance promotion, optimize your configuration...
Increase your sales.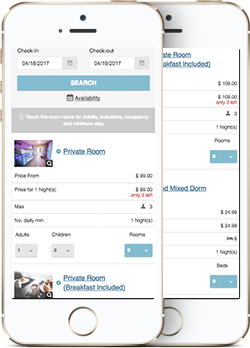 If you have any problems or questions concerning your Cloudbeds booking module
We can certainly help you...
HOW CAN WE HELP?
Click on one of the icons below to learn more...
SHOW CLOUDBEDS BOOKING ENGINE IN A POPUP
keep visitors on your site
help to facilitate the booking process
increase your reservation rate
don't let Cloudbeds open in a new window
mobile-friendly integration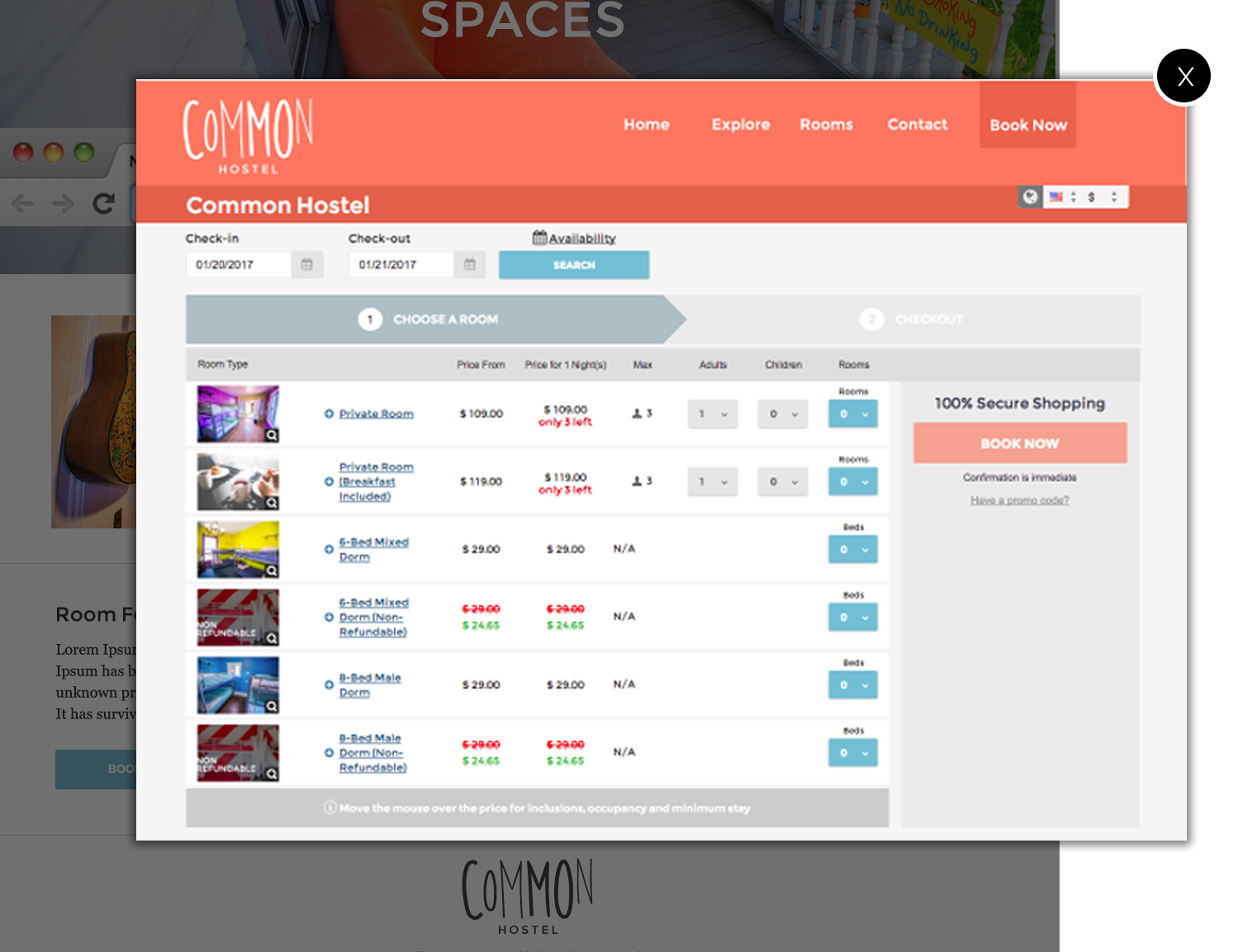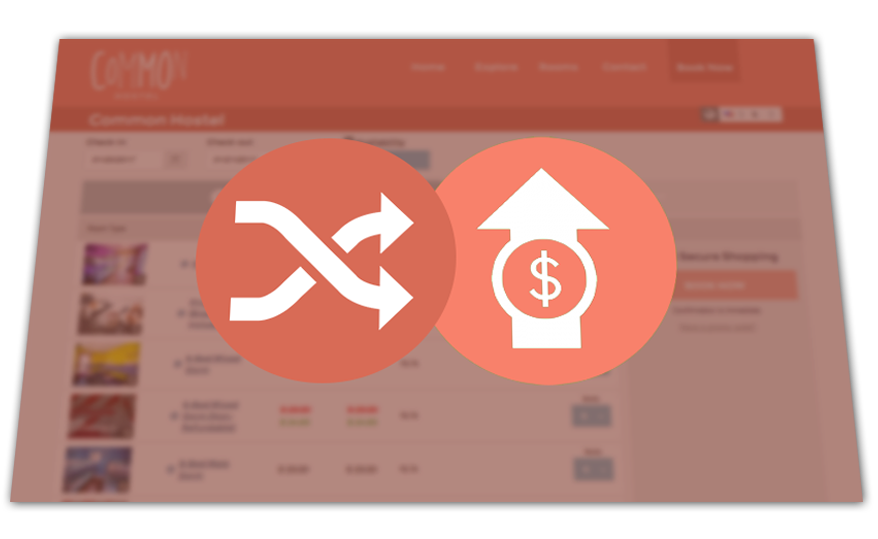 PROMOTE UPSELLS
configure top and bottom image banners to boost up your sales
enable upselling of other products and services, such as activities, package or more...
customize your confirmation emails and redirection pages configuration
CUSTOMIZE THE VISUAL ASPECT OF YOUR CLOUDBEDS BOOKING ENGINE
use the same colors as your website
use the same visual style (buttons, effects, menu and other)
hide and remove unnecessary fields
debug and simplify your booking process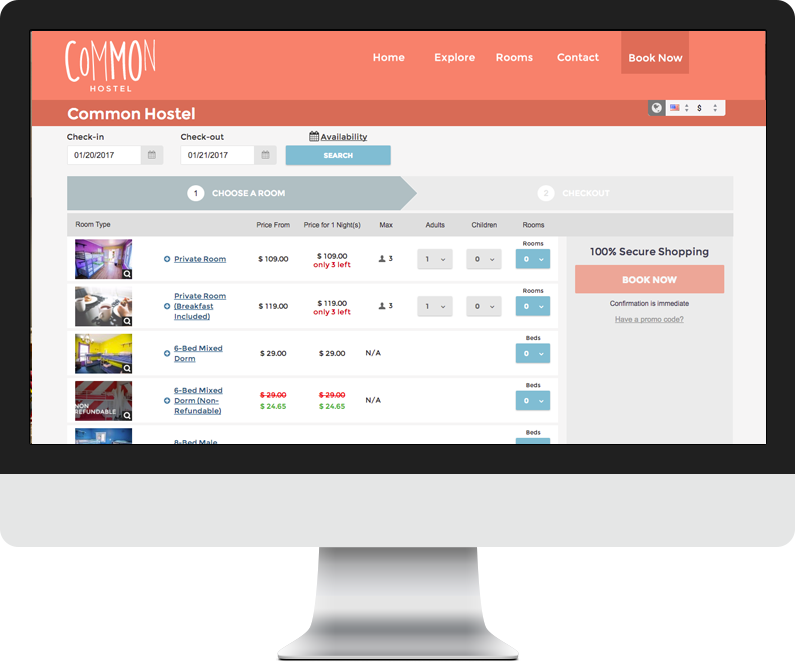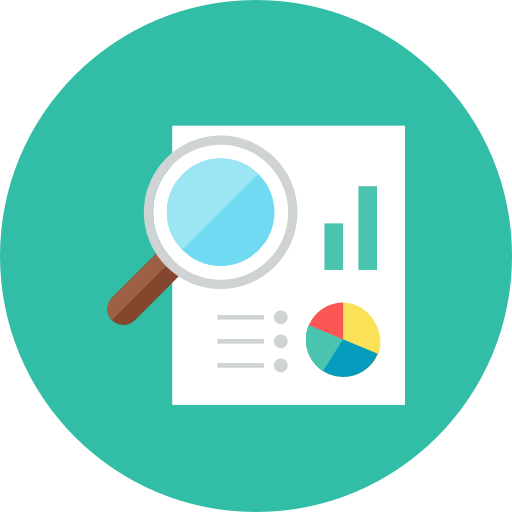 OPTIMIZE & INCREASE YOUR RESERVATION RATE
better configure your automated emails
better configuration and optimization of your redirect pages
optimize your advanced settings
setup accurate measurement of booking analysis via Google Analytics
integrate Cloudbeds booking engine within your website (same window)

adapt your booking form to your needs (edit, hide & remove)

fix simple booking bugs

complete your configuration (explained and optimized to your hotel needs)
COMPLETE
maximize your sales
integrate Cloudbeds within your website or in a popup style window
adapt your booking form fully to your business needs (incl. colors and styles)
improve the configuration of your confirmation emails and redirection pages
better integrate promotion banners at the top and bottom of the booking page
configure the Facebook widget on your Fanpage
full and in-depth debug of the booking process
integrate and configure statistical module to keep tracks of sale & potentials via Google Analytics
MULTI-PROPERTY
better manage your different places
facilitate the booking process of one property to another
customize the visual interface by property (

colors and styles)

promote cross-selling between different properties

full debug in order to ensure visitors keep their booking data when switching property
take 2 minutes and tell us about
your Cloudbeds integration...