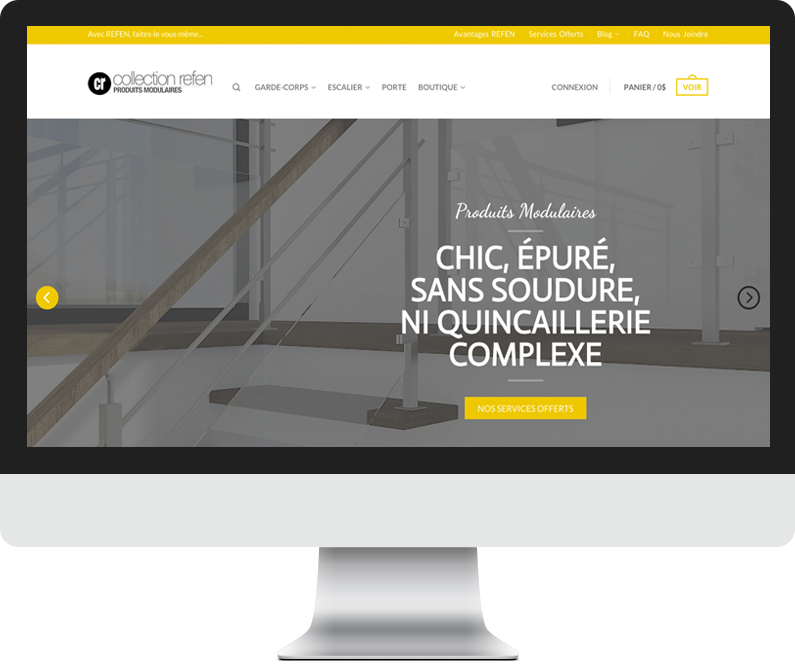 REFEN
a modular product online shop
Their Challenge
Create one Shop to enable them to sell parts and staircase Kit online. They also wanted access to their members and theexclusive display prices.
Our Solution
We have set up a shop that allows you to Choose each product individually with all of its available options. The Visual is strongly emphasized as well as thehelp if necessary at the time of purchase. One Member space has also been created.
Connecting to the online shop
Space member and access to the administration interface.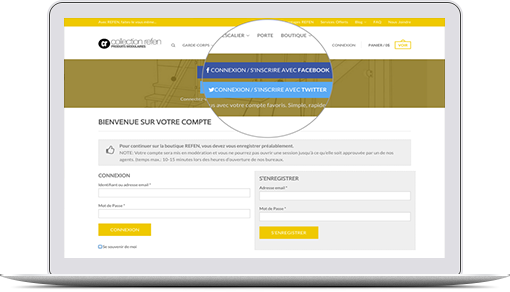 Responsive
Shop adapts to all media.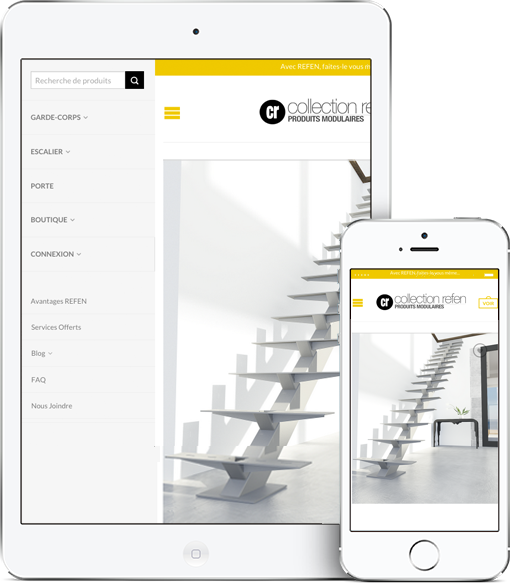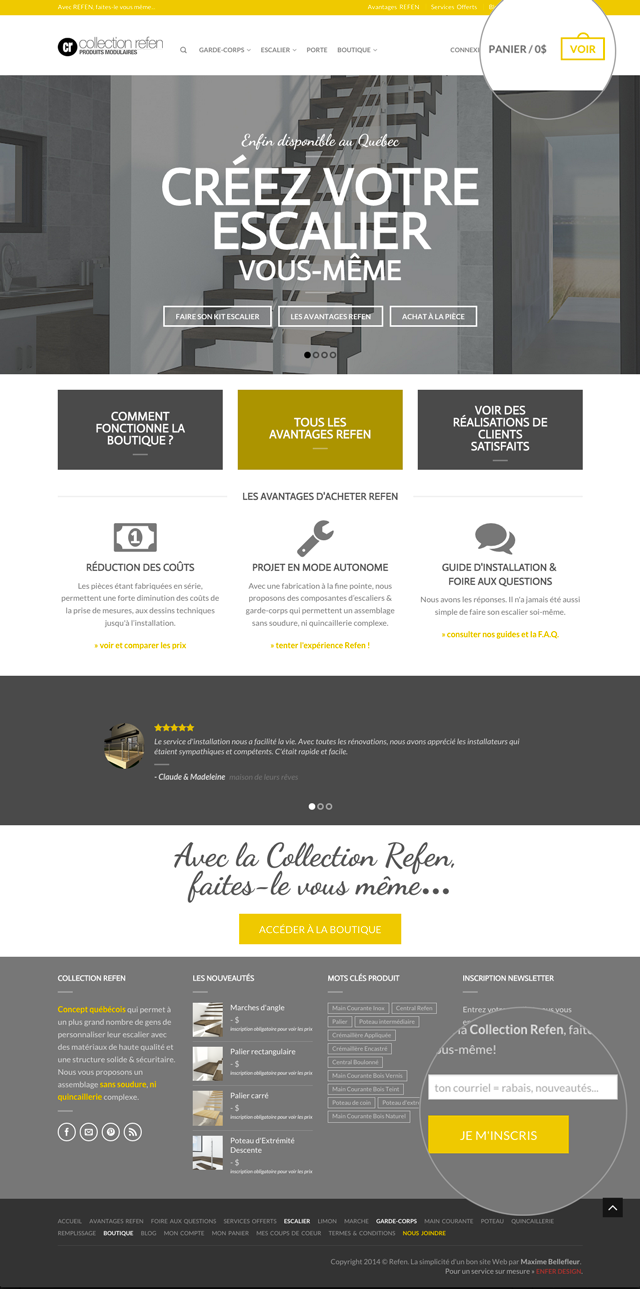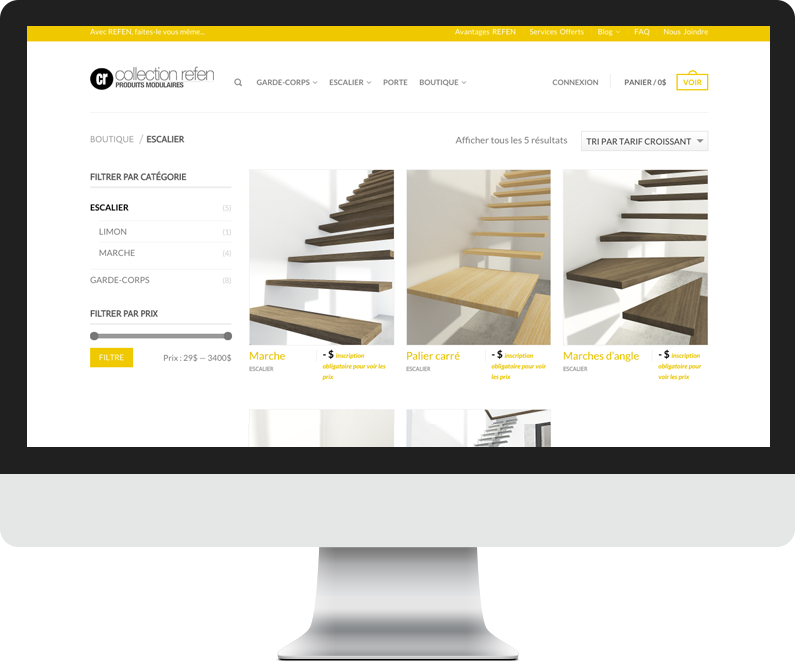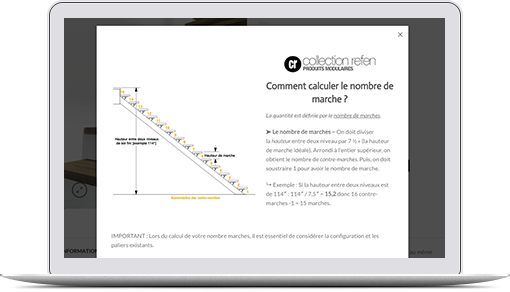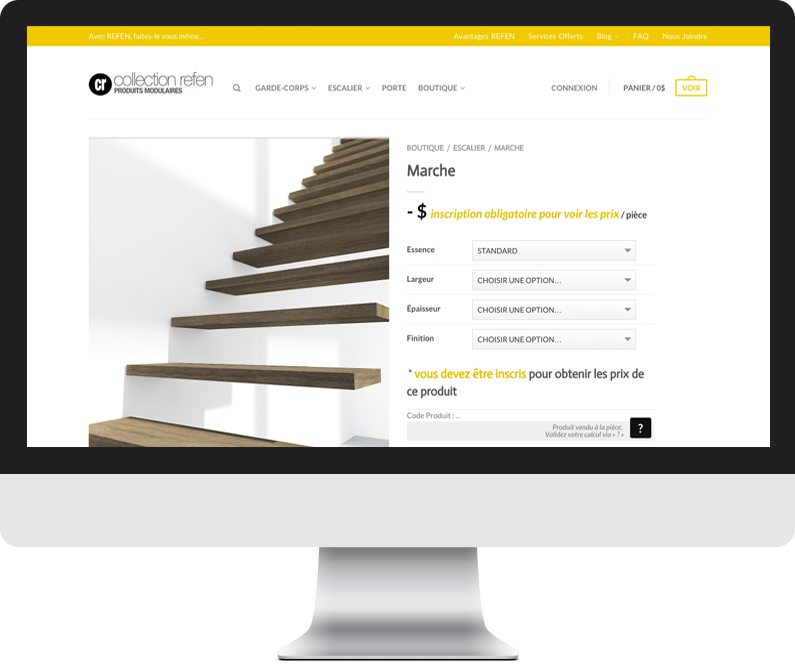 Step by step
The user is guided to each steps to select and purchase the product in the best conditions.
Box explanatory
A s pop-up ' opens to assist in the calculation of dimensions
Do you like what you see?
You need assistance in the implementation of your online marketing strategy?
SEE OTHER PROJECTS