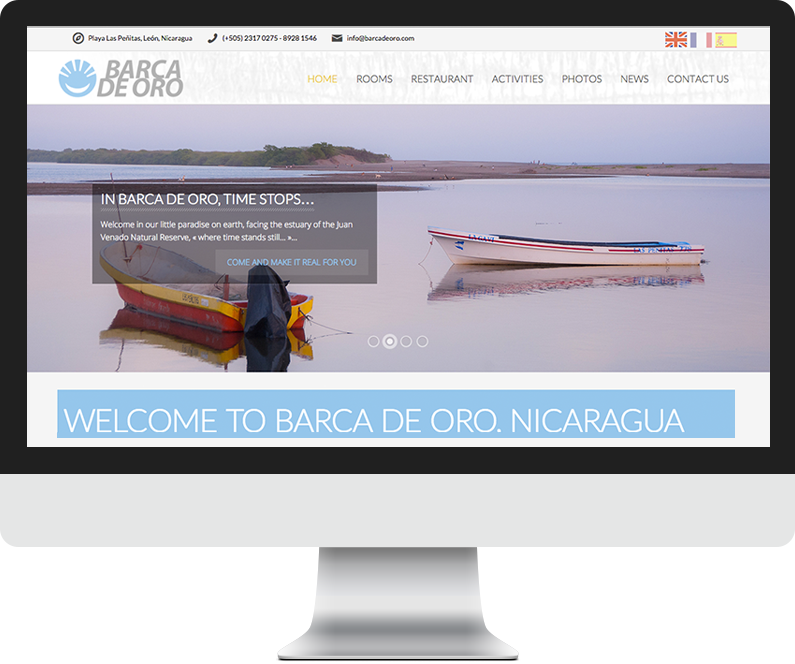 BARCA D'ORO
A hotel and a restaurant in the Nicaragua
Their Challenge
A new web site multi language to enable them to take online reservations as well as a new Visual more current to share offers in terms of restaurant and activities.
Our Solution
We have privileged page d ' home with direct access to the different types of rooms as well as the activities proposed.
Multi language
The web site can explore in french, English or Spanish.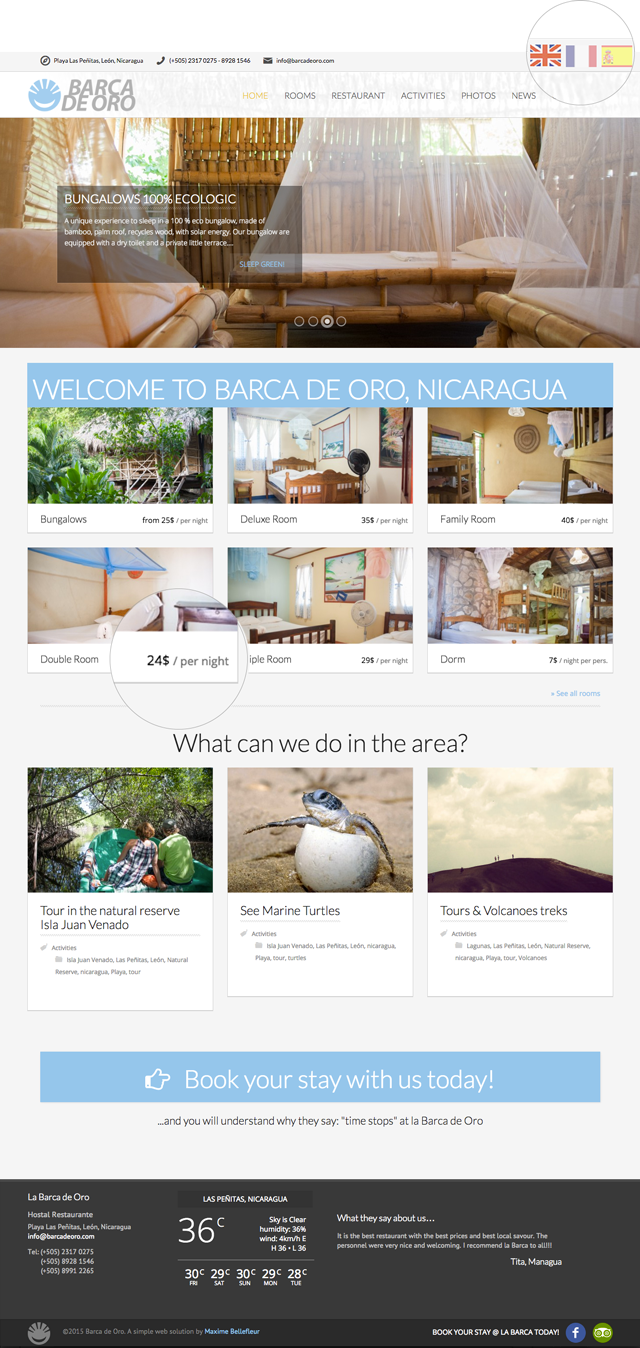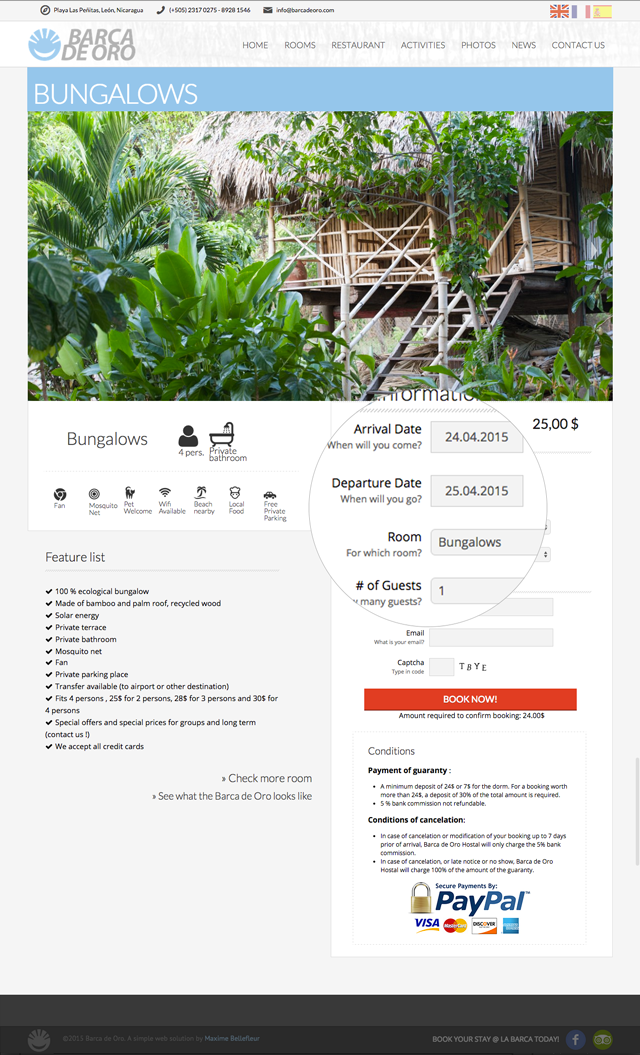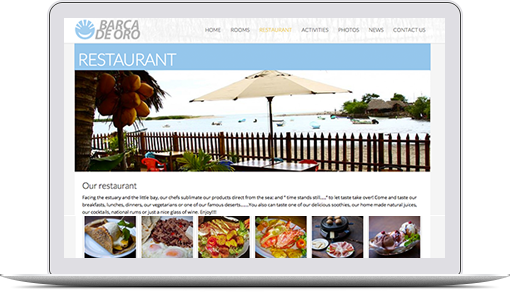 Activities
One page per activity allows to give more information to guide the visitor in these choices.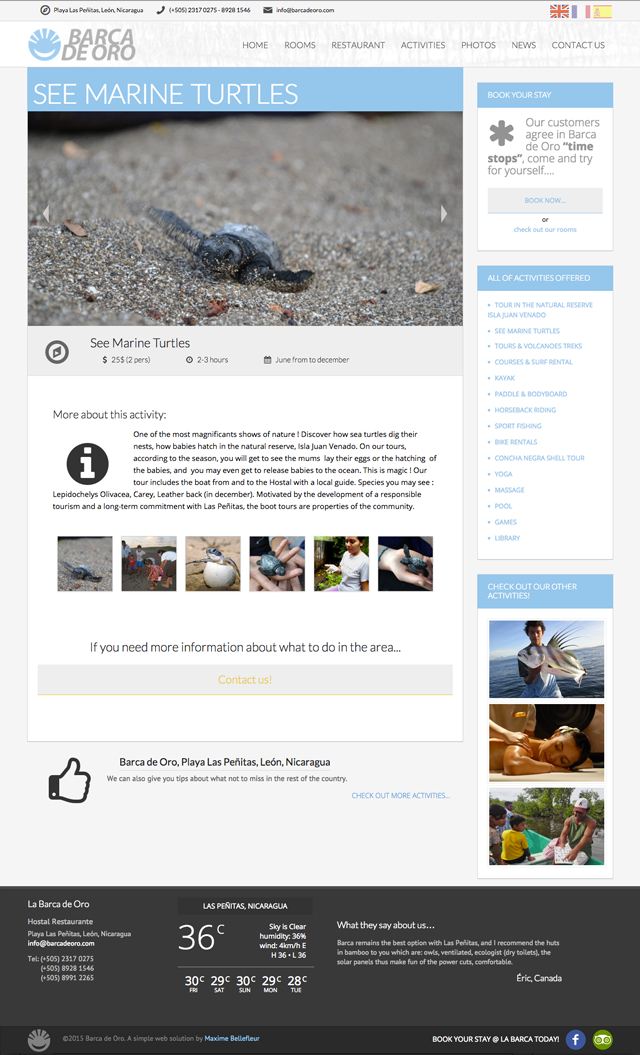 The photos of places
A page is devoted to photos of places to make better the beauty of this magnificent place. A section for photos of facebook will automatically update as well as a general section of the place and finally a section of the surrounding area.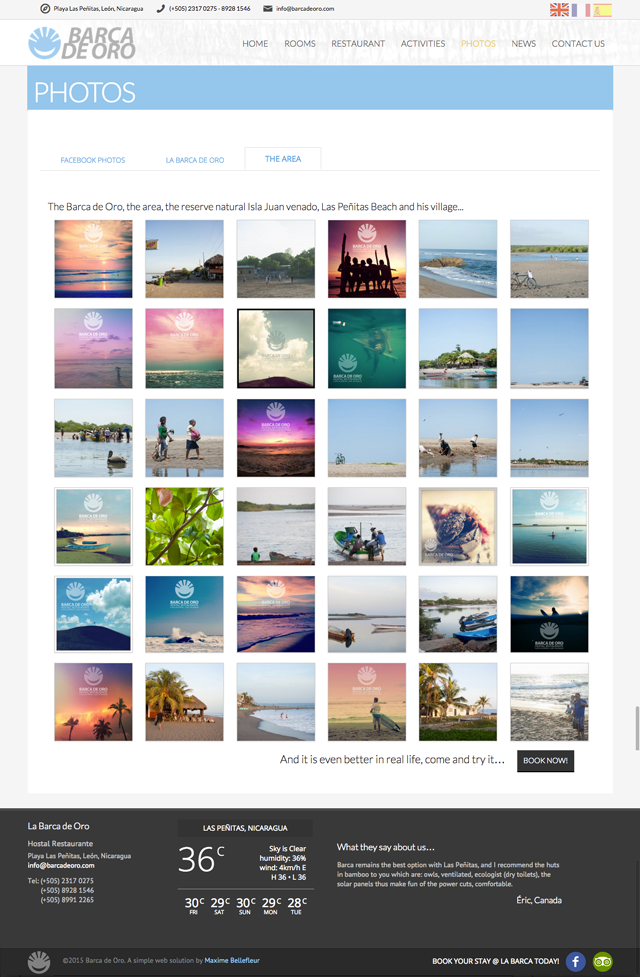 Do you like what you see?
You need assistance in the implementation of your online marketing strategy?
SEE OTHER PROJECTS