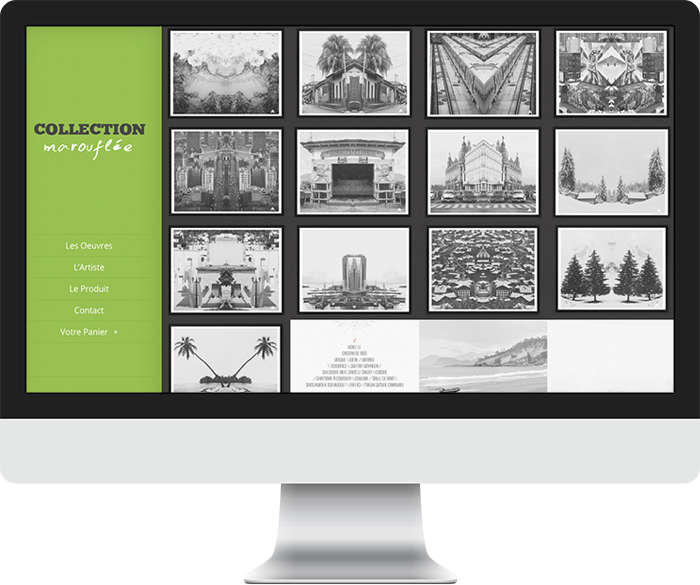 Collection Marouflée
a d portfolio ' photographic work
Their Challenge
Have a gallery and an online store to sell photos.
Our Solution
Nous avons créé un portfolio d'images qui permet d'avoir une vue d'ensemble des photos pour ensuite avoir les détails de prix et de dimension.
Explanatory windows
S pop up windows ' open to give her more ' information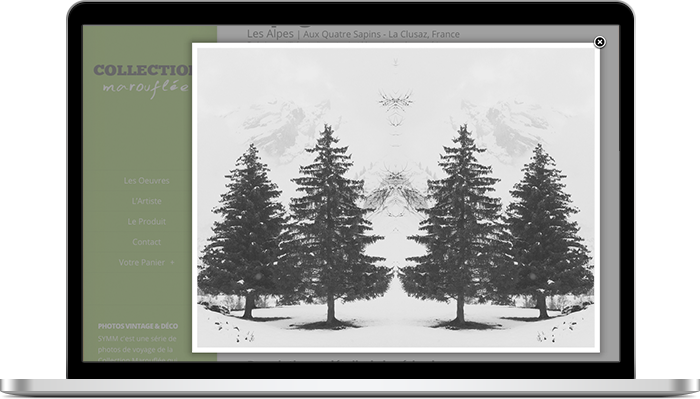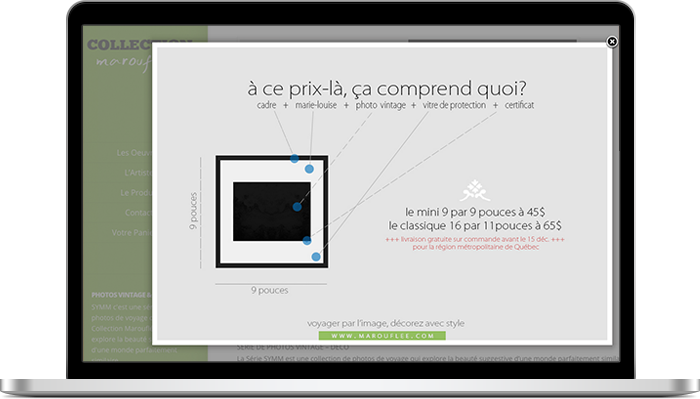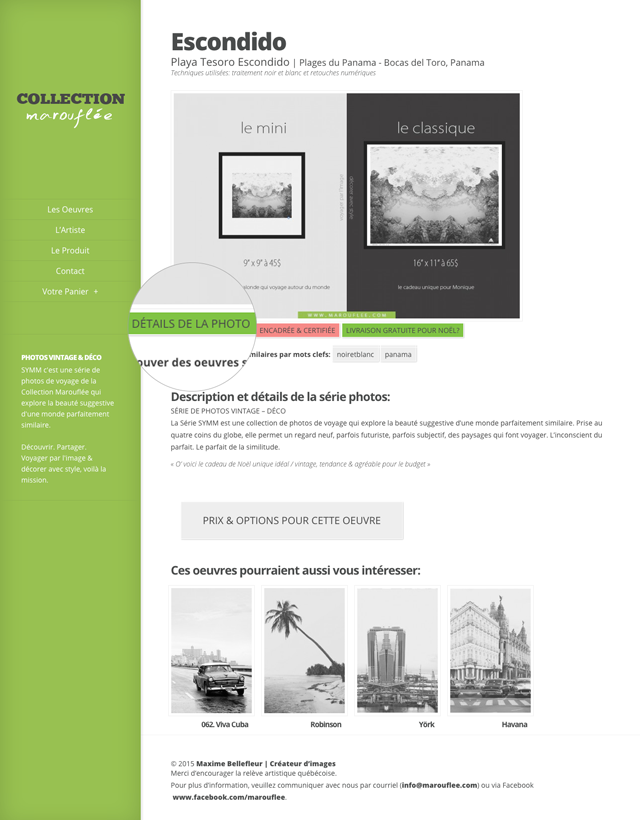 Online shop
The purchase of the works is directly accessible online.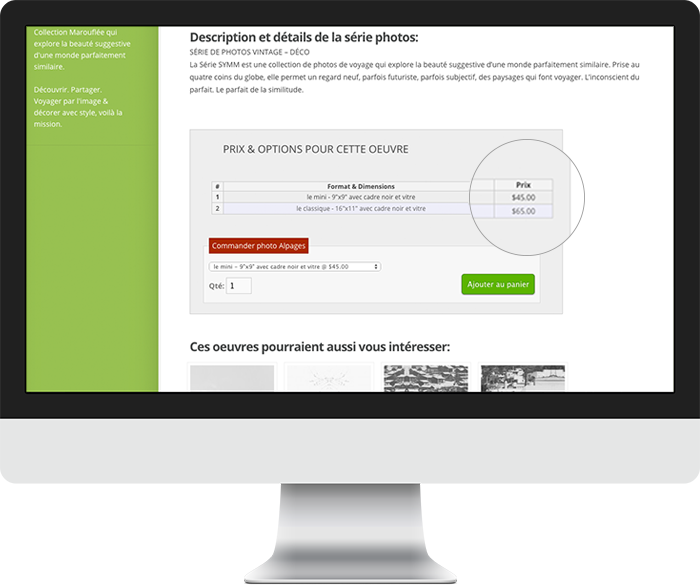 Responsive
Adaptation on all computers, tablets and mobile devices.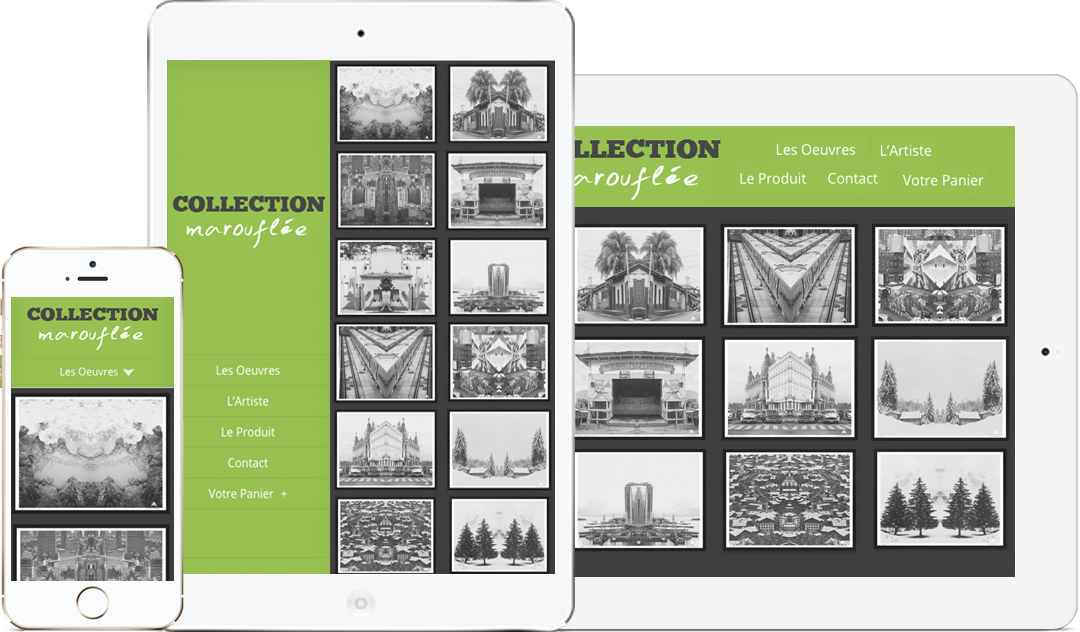 Do you like what you see?
You need assistance in the implementation of your online marketing strategy?
OUR LATEST PROJECTS