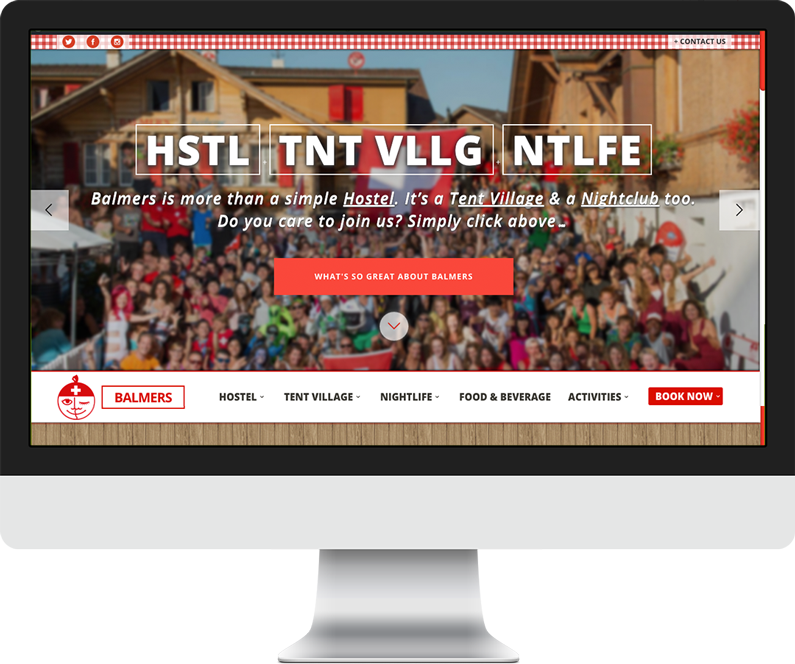 Balmers
a youth hostel, camping, activities and a night club
Their Challenge
Have a web site that includes everything they offer. Their different types of rooms and tents, a system of reservation for the activities available and the promotion special evenings of the club. All modern yet rustic to make the image of the scene.
Our Solution
We embellished with small buttons website "Alps Switzerland". The page ' home gives a global vision everything that Balmers offers. Then pages and sub-pages with many photoshoots allow to enter into the details of each section.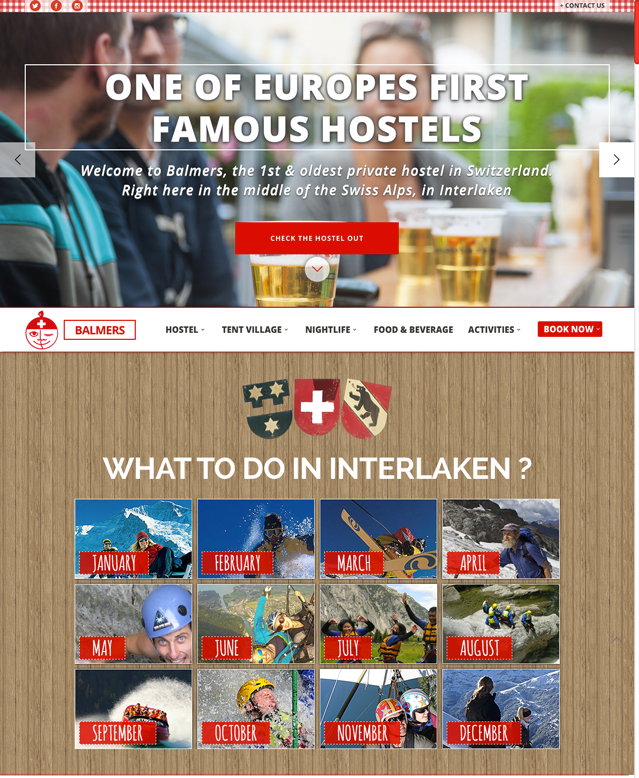 Page House
Each room type to its own page with a picture gallery, a description and a reservation button.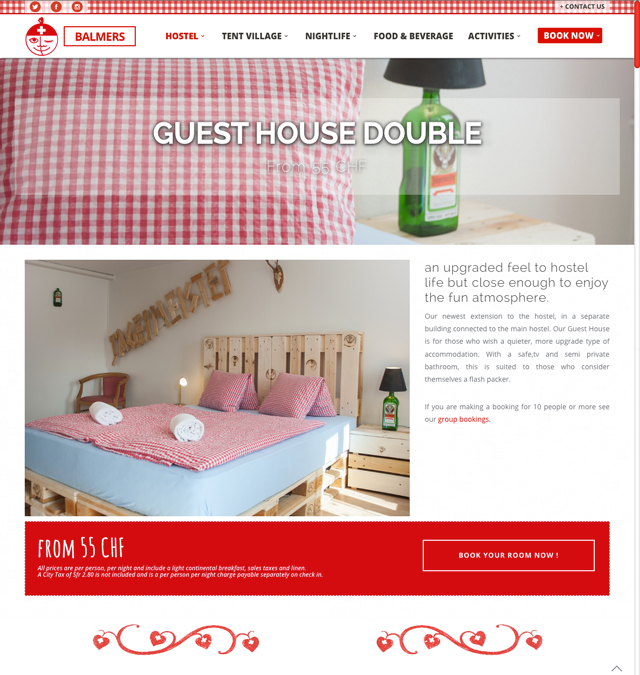 Mega menu
A drop down menu allows you to see all available options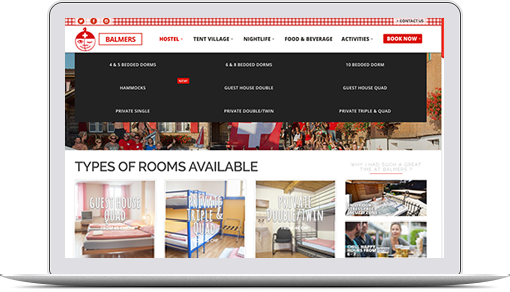 Page hotel
The hotel page and the page camping offers different types of rooms in a format square as well as all the benefits available on the band's right.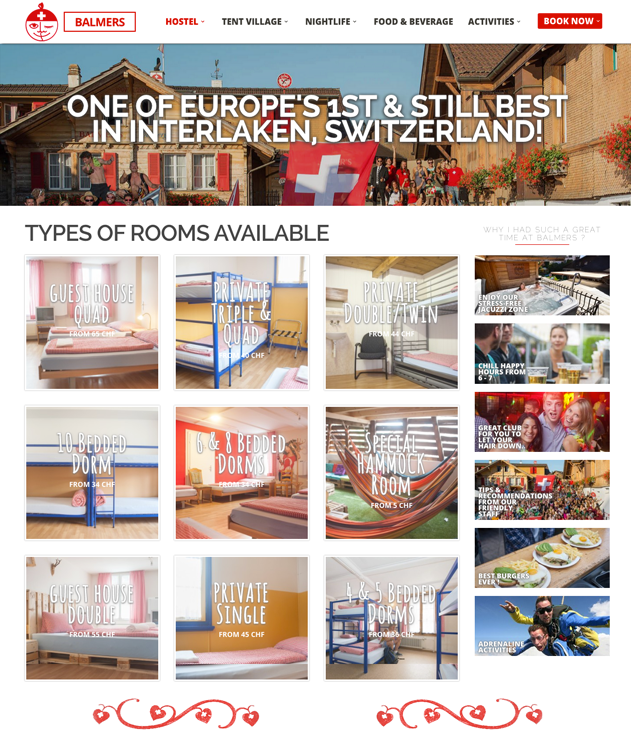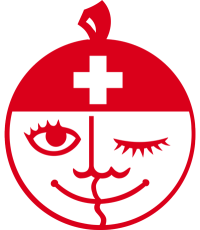 Nightlife section
New upcoming evenings as well as photos of the evening are available on the site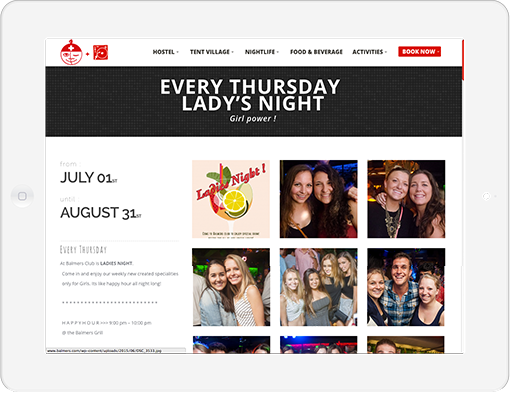 Responsive
Adaptation on all computers, tablets and mobile devices.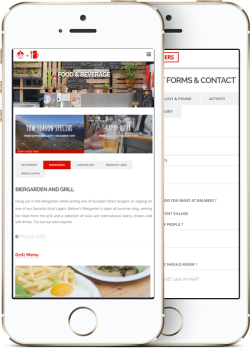 Activities page
A filter allows you to select activities by season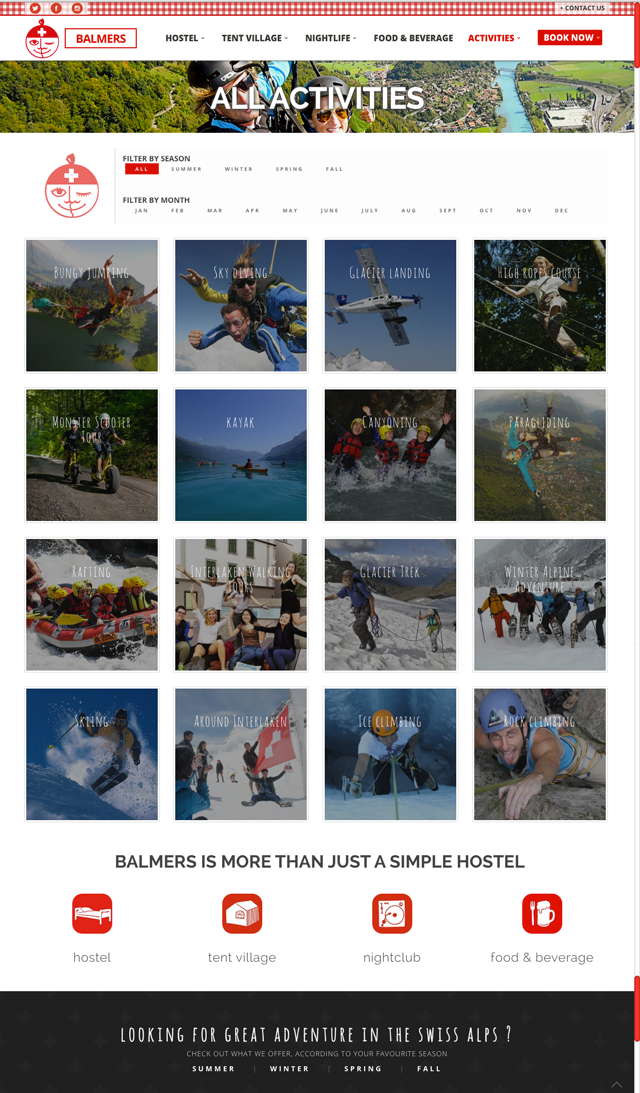 Activities
Each individual activity page has an image gallery, a description and an online booking system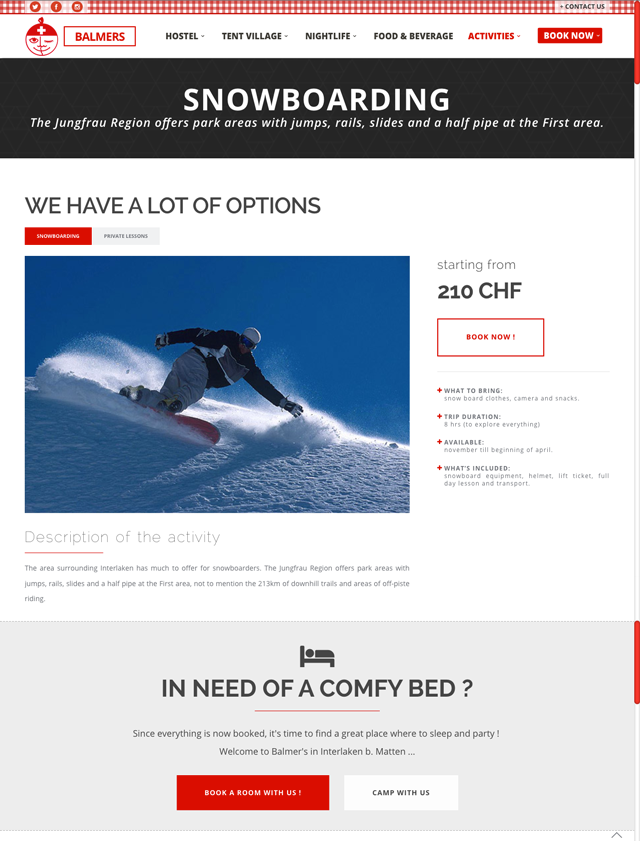 Do you like what you see?
You need assistance in the implementation of your online marketing strategy?
OUR LATEST PROJECTS